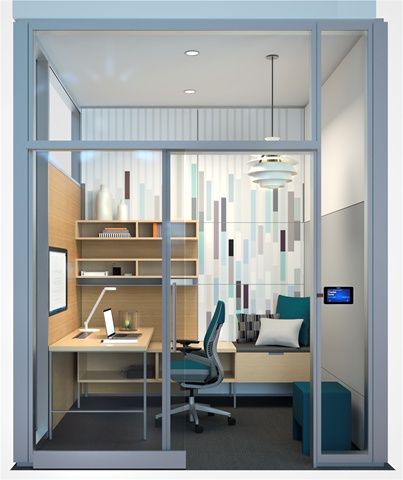 Internal Glass Partitions & Glass Room Dividers are a growing trend amongst domestic interior spaces. It creates a brighter environment and gives more space due to the thin layer of glass. Allowing natural light into a room alters the way forms, colours, patterns, textures, and people interact.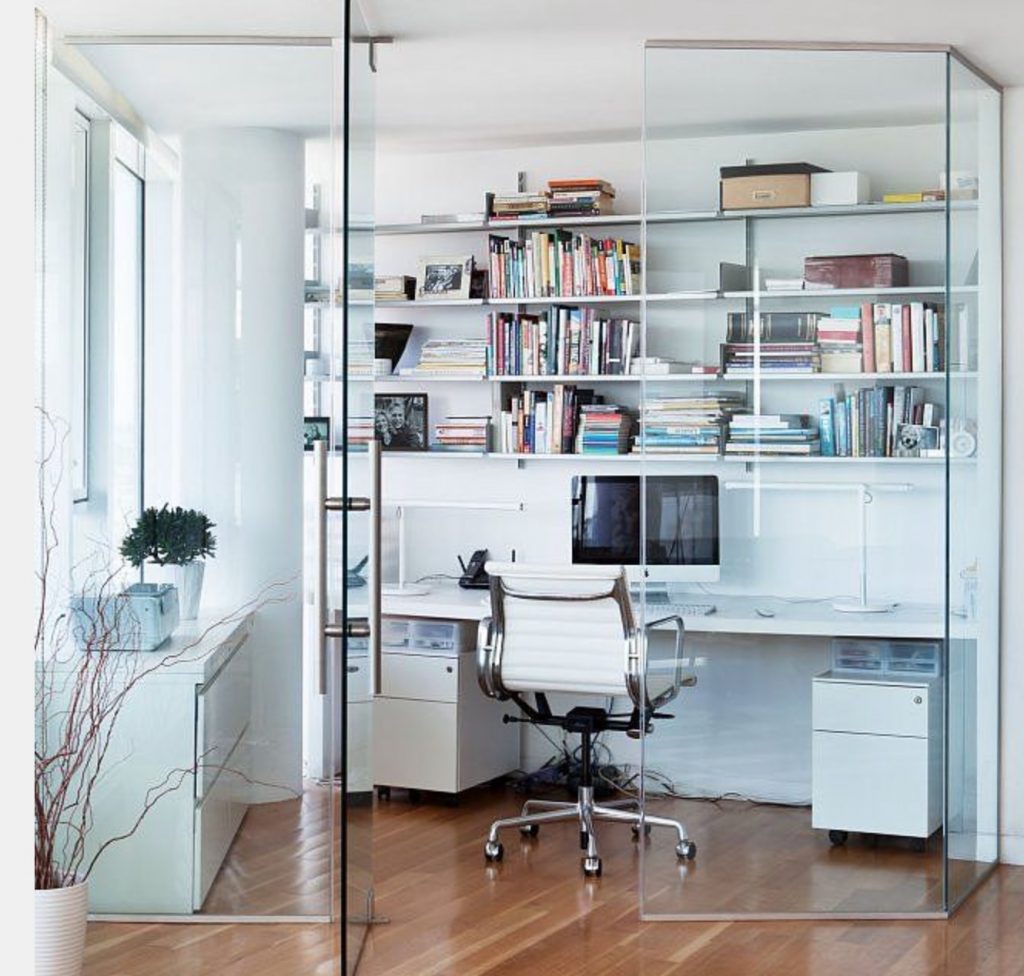 Installing a glass partition wall is also a way to upgrade your space without taking up much space. The maintenance of glass partitions is also easier and does not cost a lot.
If you want to build a partition or walls in your house, a glass partition wall is really recommended as it can make your space look more elegant.
Study or working corner
As an adult, study and working corner can be a very important element you want to have in your house. For some people, renovating the house to add more rooms can be very costly and not everyone can afford to do so. As a substitute for adding more rooms, making a study or working corner and separating it using a glass partition wall is cheaper and gives more benefits.
Glass partitions will give more natural light and have no visual blocks. The frameless transparent glass guarantees that no one's line of sight is obstructed, both within and outside the workplace.
Separating dry and wet kitchen
Some houses have walls to separate these two parts of the kitchen which is actually not a problem for anyone. But some people prefer a larger and airy space for cooking especially when there will be more than one person who will be cooking in the kitchen.
Separating dry and wet kitchens will also make the cooking space look less messy and easier to clean up after. You can also use a kitchen island to separate the kitchens but it takes up more space than the glass partition walls.
Walk-in wardrobe
Having a walk-in wardrobe must be a dream for every man and woman who loves to shop for dresses and branded shirts and shoes. Do you know that you can actually have your own walk-in wardrobe without even having to use any extra room and space?
Yes. If your bedroom is spacious, you just need to install a glass partition wall to separate your bed area and your wardrobe area. To make it look classy and elegant, you can spice up your glass walls with some wooden decoration or popped up frame. It helps to enhance your spaces more.
Living room
If your house has a spacious hall or living room and you don't know what to do with that space, add glass partition walls to divide your spacious space into smaller spaces. You can put flower pots, shelves or even a small table near the glass partition to make it look better.
Not only for spacious space, having a glass wall partition at some part of your house will give more light to any dark spots at your house. This means, it is also applicable to small apartments to make the house look bigger than it actually is.
You can easily find places to customize your glass partition wall in Malaysia because there are few good places that you can go to have your walls. They also will advise you about which material is better and what design suits your space and area.