The internet plays an important part in the start-up of a new firm. It's also appropriate for established enterprises and small businesses looking to expand. The advantages of the internet for businesses are listed below.
Marketing on the Internet
The internet now plays a key part in any company or product's digital marketing. The internet allows firms to reach out to a global audience.
When you play a game or access a web page to read an article, you've probably encountered pop-ups or advertisements. These pop-ups are one of the business tactics for publicizing a service. To reach different audiences around the world, corporations employ various platforms. To be successful in their industries, some of them combine digital marketing and traditional tactics. These firms succeed because they cater to a diverse range of tastes and preferences. They also engage with people of different ages.
Communication with the public
The internet allows business people to communicate with a wide spectrum of people. They can gain many benefits and interact with various customers in a variety of ways, as listed below:
1) By cultivating positive customer relationships.
2) By comprehending their desires
3) By carrying out surveys
These strategies will assist firms in learning about the market and their customers' needs. They will also be able to gain straight feedback from clients via rapid surveys. It will aid in the improvement of their product's quality and productivity.
Communication inside the company
When a corporation has multiple branches in different countries, the internet aids internal communication and information exchange through offices. Email is a legally binding and formal method of communication. It's a powerful tool for communicating with employees and managers. It can send a single message to multiple employees at the same time, which is a requirement in today's world. It makes for a more efficient way of working and saves a lot of time and effort.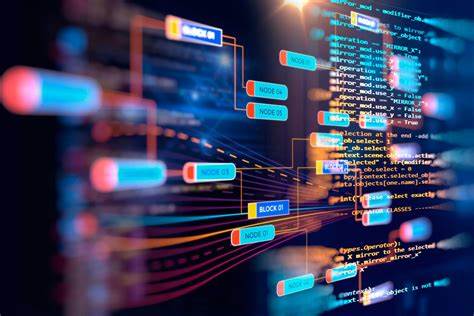 Image of a company
The internet is a terrific platform to demonstrate one's abilities and talents. Companies can also utilize these platforms to demonstrate their principles and ideals to their audiences on the internet. They can use various social media channels to build their brand image, such as Facebook, Instagram, Twitter, and others.Customers can use these platforms to learn more about their products or services by visiting business accounts. Customers can also provide feedback or share their experiences on the company's site.Other clients will be drawn in by the positive feedback and will be compelled to use the same items and services.
Business on the Internet
Due to the pandemic's spread, shopping through internet businesses has become a new fad and a need. More and more companies are jumping on the bandwagon to expand their reach. Amazon and eBay, which are already well-established online retail platforms, are assisting these new enterprises in their development. Instead of worrying about cash, shoppers can pay for things using online payment options such as net banking or mobile banking.
Try best Time fibre in malaysia